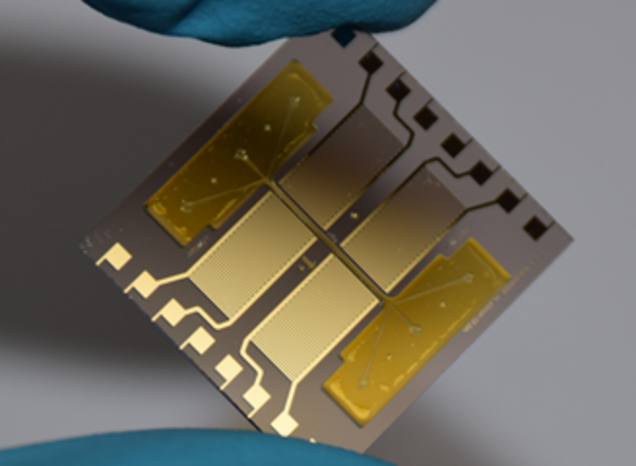 Project "ZePaRator" started
In January 2021, SAWLab Saxony started the BMWi- funded WIPANO project "ZePaRator - Zell- und Partikel-Separator für biomedizinische Anwendungen". The aim of the project is to further develop our lab demonstrator for the user-friendly operation of mass producible acoustofluidic chips. Demonstrator and acoustofluidic chips will be adapted to current sample requirements of biomedical applications and tested and validated together with our cooperation partners in external labs.
Project "SOUNDofICE" started
In November 2020, SAWLab Saxony (as part of a consortium of 6 european partners) started the project "SOUNDofICE - Sustainable Smart De-Icing by Surface Engineering of Acoustic Waves", funded by the European Union under the scheme FET Open. The project is bringing together anti-icing specialists, materials scientists and engineers to test whether high frequency (MHz-order) surface acoustic waves can be used to remove ice from surfaces in a smart and sustainable way.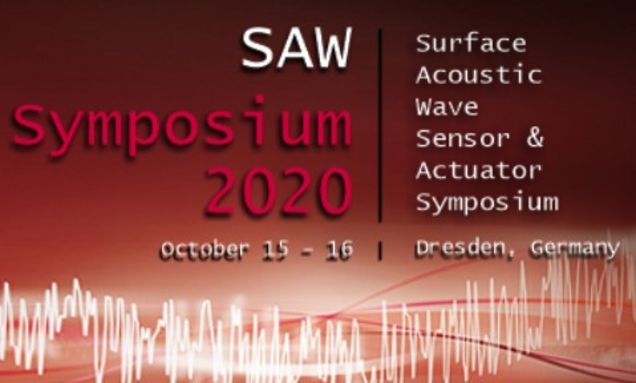 SAW Symposium 2020 postponed to fall 2021
Due to the evolving Covid-19 situation, we have to postpone the biennial SAW Sensor & Actuator Symposium (SAW Symposium) from this October to fall 2021. The well-known international SAW Symposium brings together partners from science and industry to create a platform for mediating ideas and inspiration to innovative applications.
Cutting edge SAW Research and Industry together in one place: www.saw-symposium.com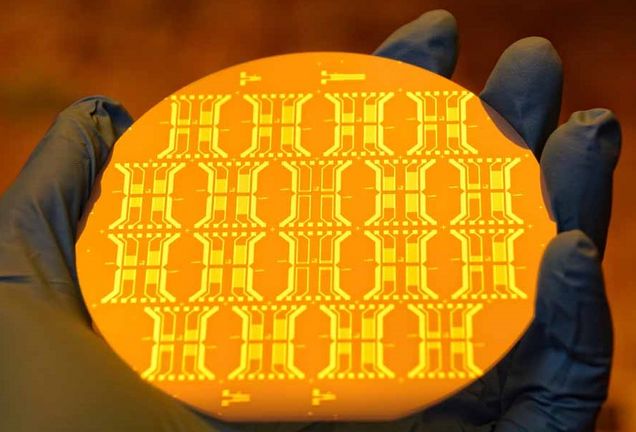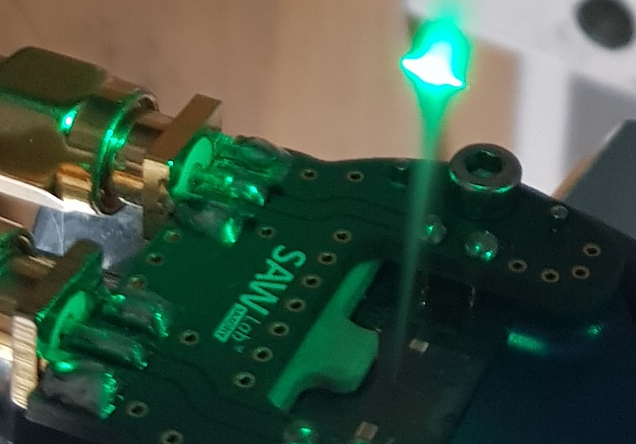 Project "MehrZAD" started
In July 2020, SAWLab Saxony started the technology transfer project "MehrZAD - Mikroakustischer Zerstäuber für Anwendungsrelevante Demonstrationen", financed by the Federal Ministry of Economic Affairs and Energy (BMWi) as part of its WIPANO funding framework. Within the project, our compact aerosol generator developed in the recent years will be further improved regarding its industrial manufacturability and design flexibility, and validated in real-world scenarios, e.g. for application areas such as mass-spectrometry, material deposition, inhalation therapy and olfactory sources.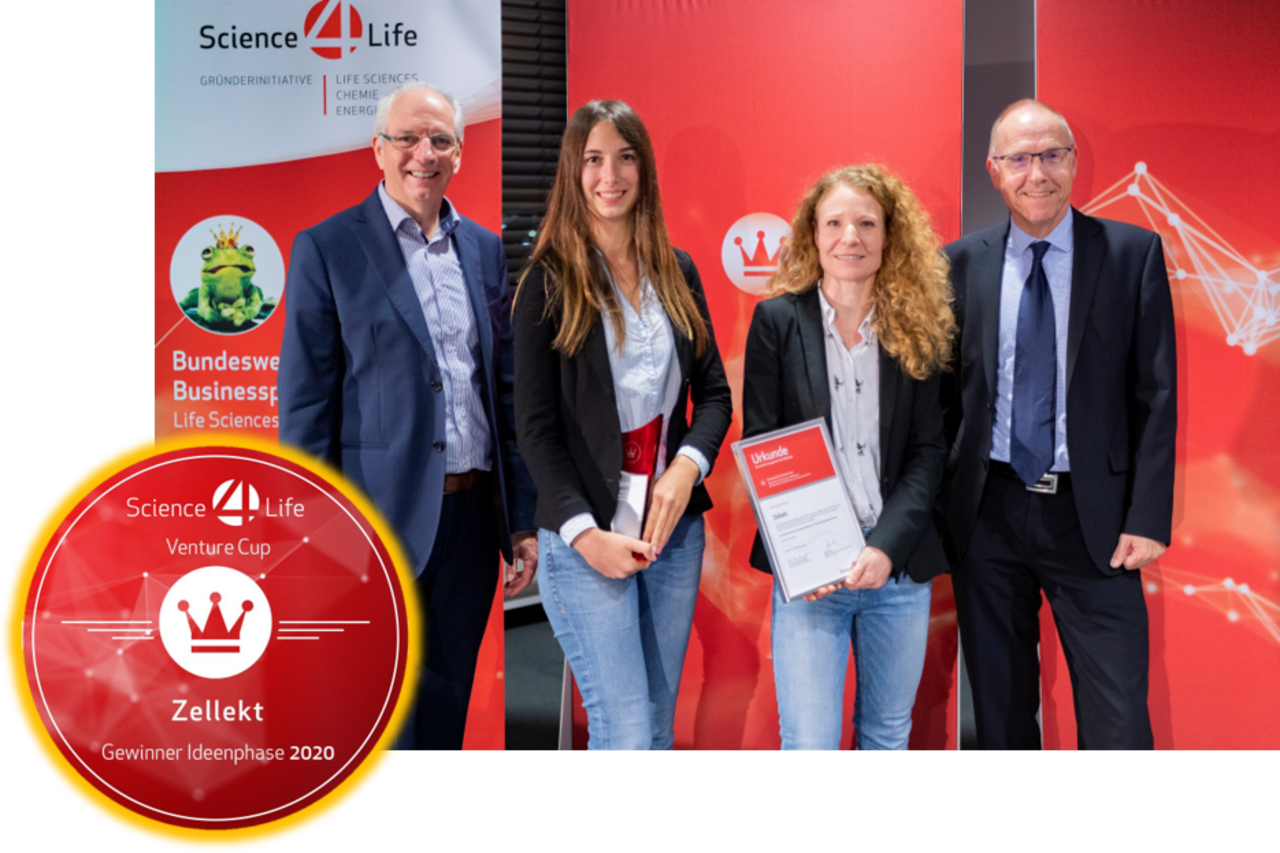 Initiative "Zellekt" awarded with Science4Life Venture Cup
In the idea phase and in the concept phase of the 2020 Science4Life Venture Cup, our initiative "Zellekt" was awarded with this prestigious price. The advanced SAW-Acoustofluidics technology developed at the IFW Dresden / SAWLab Saxony allows efficient, automated and cost-effective separation of complex dispersions, including cellular media, based on industry-compatible microfluidic chips. As the sample does not require additional treatments, in particular no cell markers or beads, we aim to simplify cell separation and make it available for a wide range of diagnostic and therapeutic applications. (read more)
SAWLab Saxony @ Werkstoffwoche Dresden 2019
On Thursday, the 19. September 2019, SAWLab Saxony will present its current research fields at the Werkstoffwoche Dresden. Feel free to visit us at the booth of the Materialforschungsverbund Dresden (MFD) e. V.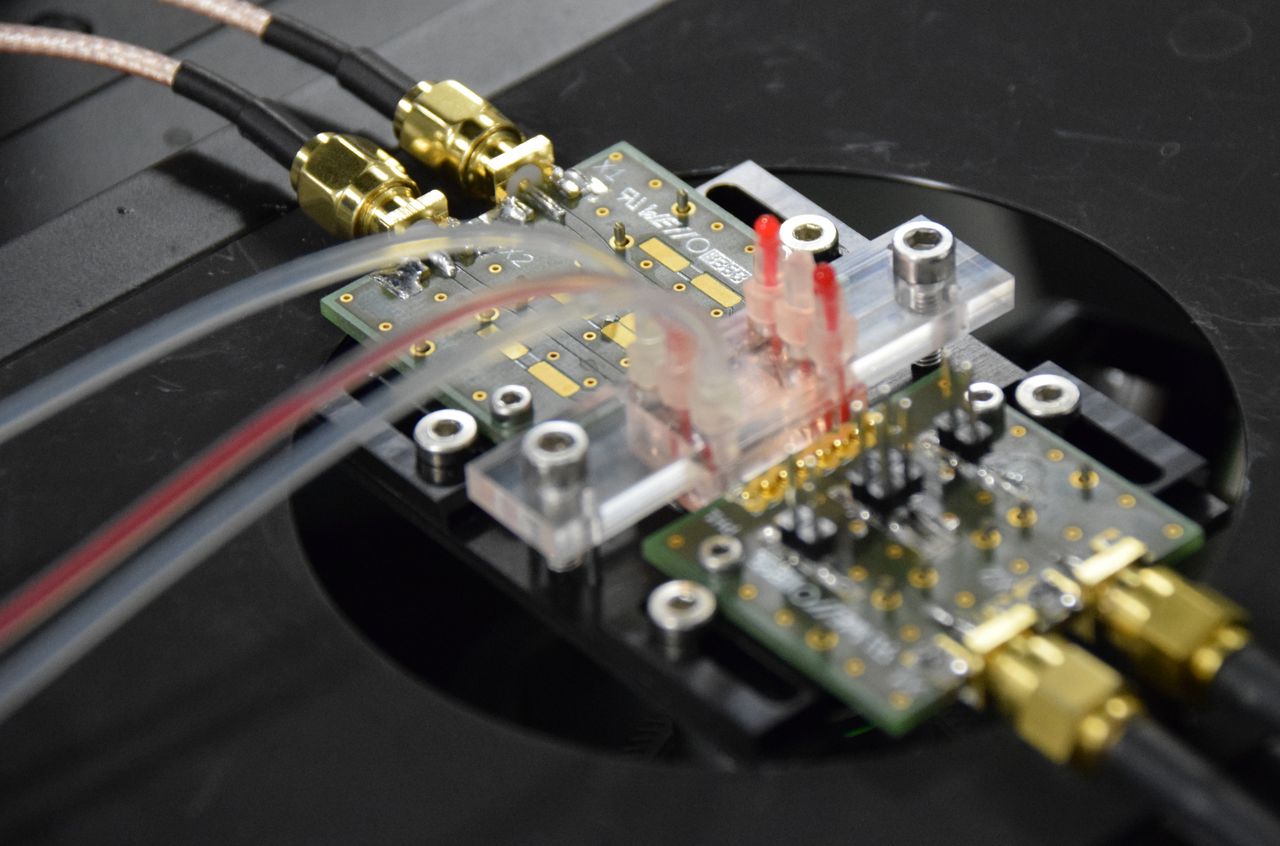 Project "BoostAcouSort" started
In August 2019, SAWLab Saxony started the IFW-funded research and technology transfer project "boostAcouSort - Innovative biomedizinische Anwendungen der SAW-basierten Akustofluidik" aiming at the identification of upcoming applications and the intensification of collaborations in the field of microaoustic single cell manipulation and integrated diagnostics based on advanced acoustofluidic chip technology.
Improved scientific methods
With new extraordinary scientific equipment dedicated to microacoustic research, we strategically extended our experimental capabilities. New methods available at SAWLab Saxony comprise:
High-temperature (RT to 900°C), ultra-high vacuum (10-9 mBar) biaxial stress measurement in thin films on anisotropic substrates (custom tool ANNE)
Long-term stable (up to several days), ultra-precise (down to 10 pm) surface vibration measurent (customized Polytec UHF 120)
High-speed (up to 600 kfps), high resolution (up to 1280x800 Px²) video recording (Vision Reseach Phantom VEO410L)

In 2018, SAWLab Saxony started the research project "SAWES - Fortschrittliche SAW-Sensortechnologie für zukunftsfähige Energiesysteme unter Einbeziehung drahtloser Transponder- und Kommunikationstechnik" together with two industry partners. The aim of the project is the development of key components for mobile, wireless SAW high-temperature sensors (>400°C) in the field of future-proof energy supply systems and energy efficient heaters for improved supervision, regulation and control of facilities and processes in industry, commerce and household.

In October 2018, SAWLab Saxony started the research project "ChAMP - Chip-based Acoustofluidic Medtec Platform" dedicated to the development of a flexible, acoustofluidic Lab-on-a-Chip (LoaC) platform with high industry relevance. It is based on our recently developed technology for joint on-chip integration of microfluidic and active acoustic or electrical elements. This approach has already been used successfully for SAW-based aerosol generation and is now to be adapted to further microfluidic unit operations and modular fluidic circuits. We are convinced, that active acoustofluidic force fields provide a key technology in the development of devices for high-throughput, single-cell screening and individualized therapies.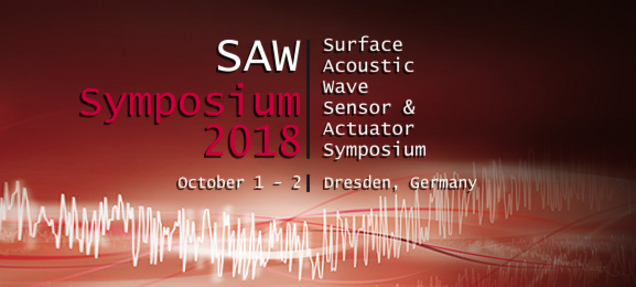 SAW Sensor & Actuator Symposium 2018 in Dresden
The international 'Surface Acoustic Wave Sensor & Actuator Symposium - SAW Symposium 2018' took place with great success on October 1 – 2, 2018, at the Westin Bellevue Dresden, directly in the heart of Dresden, Germany. This biannual symposium is co-organized by SAWLab Saxony and Silicon Saxony. It brings together every two years partners from science and industry to create a platform for cross-pollination of ideas and inspirations towards innovative applications in the field of SAW technology, SAW based sensors and actuators which are key components for the modern industrial society especially for industry 4.0 and smart home.
For more details, please see www.saw-symposium.com.

SAWLab Saxony welcomes the 15th collaboration partner
Being one out of three sections at the Faculty for Mathematics, Physics and Computer Science at the University for Applied Sciences Zwickau, the Leupold Institute for Applied Natural Science (LIAN) is now partner in the SAWLab Saxony Network. The research activities of LIAN comprise the areas of biomedical engineering, laser measurements, microtechnology as well as vacuum and thin film technology. SAWLab Saxony is particularly benefiting from the outstanding experience and know-how of the group in fabricating ultrathin films by atomic layer deposition.